Gothic & Casual Alphabets w/ Basic Practice Strokes Print Set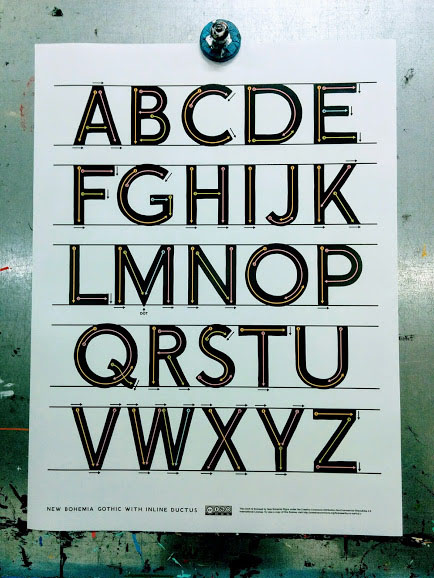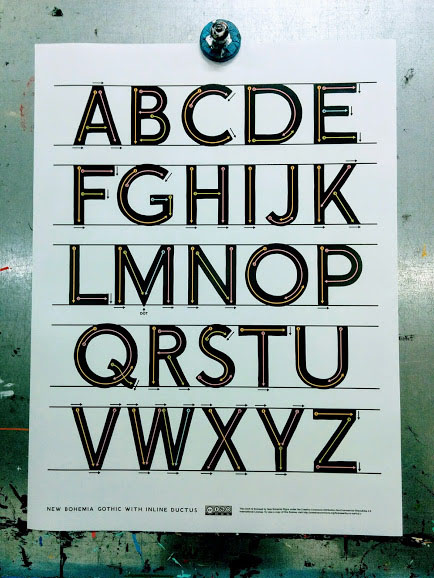 Gothic & Casual Alphabets w/ Basic Practice Strokes Print Set
A trio of offset prints, of hand-painted Casual and Gothic (single-stroke) Alphabets, featuring colored, numbered, directional inline ductus notation, and a sheet of basic practice strokes for each of those alphabets.

Prints are 18"w x 24"h with 3" tall letters suitable for practicing with a #6 lettering quill (~1/2" [1.25cm] wide strokes). You could mount these to an easel, and tape a sheet of vellum or tracing paper over the print, then paint with 1Shot Poster Paint! Or put 'em behind glass and practice on the glass with some watered down tempera--let it dry, scrape 'em off, and do it again! Or frame and mount 'em in baby's room!
The originals for these prints were painted using Mack 189L #6 quills from Letterhead Sign Supply.
All Prints are shipped USPS Priority mail in a sturdy mailing tubes. $15 for shipping and handling (domestically ) and $25 (shipping and handling) to ship USPS first class international.
or pick them up at the shop (281 9th Street, SF) for $15 plus tax.